Klaus & klaus - die friesische nacht / im reisebüro - Klaus Gesing » Klaus Gesing
English Version:

(This translation is for your guidance only. Please note that only the German/Deutsche version of these conditions of sale is legally binding.)

1. Validity

The following terms and conditions are accepted by a personal, written, telephonic or electronic participation in the auction, subsequent sale or sale by private contract. The terms and conditions are also valid for subsequent sale or sale by private contract/public sale.

2. Auction on commission, Inspection prior to the auction

1. Schmidt Kunstauktionen Dresden OHG (herein after referred to as "the auction house") holds auctions and the subsequent sale as an agent on his own behalf and - with a legal agreement - for the account of the depositor. Exceptions are objects owned by the auction house, which are marked separately. The depositor shall remain unnamed.

2. All objects or items presented for the auction may be viewed and inspected prior to the auction. Visitors are liable for any damage they cause on objects and interior.

3. Estimated Prices, Condition of items, Guarantee

1. The prices named in the catalogue are non-binding estimated prices and are merely recommendations towards the market-value of the displayed items.

2. Objects to be auctioned may be viewed and inspected prior to the auction. They are, without exception, used and of some age and are sold "as is". Only such faults and damage to the objects which essentially impair the artistic or commercial value of the work will be included in the catalogue. In every respect actual condition of the goods at the time of purchase is agreed specification in the sense of judical regulations.

3. All written and oral descriptions as well as all illustrations of objects only serve as information for the bidder, they do not constitute a represantations or warranties of the object's composition. The auction house gives no warranty on any description regarding the objects age, authenticity, source, condition, measurement, weight. The auction house cannot guarantee the completeness of magazines, series or convoluted documents nor is there a warranty on obvious or hidden deficencies of the objects.

4. Faults and damage to objects shall be claimed within five days after receiving the goods and within four weeks after the auction at the latest.

5. The auction house reserves the right to correct catalogue entries prior to the auction. These corrections will either be displayed as written notice at the place of the auction or will be announced by the auctioneer immediately before the auction of the object concerned. The corrected entries replace any former descriptions.

4. Bidders, Bidding numbers

1. Bidders taking part in the auction in person may receive bidding numbers during inspection of objects prior to the auction or prior to the beginning of the auction. Bidders unknown to the auction house who personally attend the auction are asked to show proof of their identity. They may further be asked to either make a cash deposit prior to the auction or to submit a recent creditworthiness confirmation issued by their bank.

2. Every bidder will be regarded as appearing under his own name and shall be deemed to act as principal. The bidder is personally liable, including any misuses of his bidding number.

3. If a bidder wishes to participate in the auction as a representative, he shall be required to submit the name and address of his principal as well as written legislation of his power of attorney. In cases of doubt the bidder shall buy in his own name and for his own account.

5. Operating procedures

1. The auction house shall reserve the right to combine and separate lot numbers and to offer or withdraw the aforesaid outside the notified sequence.

2. The auctioning of an object follows the designation of the catalogue number and will usually start below the estimated price as given in the catalogue. In general, the auctioning runs in steps of 10% of the last bid. The auction house shall reserve the right to auction at other intervalls which are binding for the bidder. The knockdown shall be made following a triple call to the highest bidder. In the event of equally high bids the decision on the knock-down is in the auction house's estimation. In the event of doubts about the last bid or the knock-down the object is called again. A formally announced bid remains valid until the end of the auction.

3. The auction house is entitled to refuse a bid or to knock-down subject to reservation. This especially applies if a bidder unknown to the auction house fails to present financial credentials no later than at the beginning of the auction.

4. If the limit agreed with the depositor is not reached, the auction house shall be entitled to make a knock-down subject to reservation. In that case the bid remains obligatory for four weeks after the fall of the hammer. Does the depositor not agree with the reserved knock-down or another bidder makes a bid corresponding to the limit, the object may also be knocked down without consultation with other bidders. In the case of knocking down an object subject to reservation the bidder is bound to his offer for the period of four weeks. If the bidder does not receive unconditional acceptance of his offer within this period of time, the bid expires.

5. Should, for whatever reason, lots remain unsold at the auction, the auction house reserves the right to dispose of these by private treaty after the auction at their sole discretion and subject to any reserve prices agreed with the vendor unless subsequently amended by the vendor.

6. Implementation of written and telephone bids

1. Written or telephone bids can be made subject to reservation with the auction house's agreement. These bids must be received by the auction house at least 24 hours prior to the commencement of the auction, using the bidding slips supplied by the auction house. The name of the bidding person or company, complete address, telephone number and signature must be given for a valid submission of a written or telephone bid. The bidding slip includes the lot number and catalogue's description of the object. In case of doubt the lot number is authoritative; irregularities in a written or telephone bid encumber the bidder. The bid names the bid price, which is understood as the knock-down price excluding surcharge, tax and customs duties. Written bids by purchasers not known to the auction house are only accepted when financial credentials are provided by the bidder prior to the beginning of the auction. The auction house gives no warranty for the processing of absentee bids or telephone bids.

2. Written bids are treated as bids made during the auction. In the case of identical written bids for one object the knock-down shall be made to the first bid received when there are no higher bids. If the written bids have been received on the same day the purchaser shall be determined by draw. Written bids shall only be utilised by the auction house in the amount required to overbid another bid which has been made.

3. Telephone bids are accepted for lots from 250,- Euro onward. Telephone bidders shall be contacted by the auction house before the desired lot-number is called. The auction house shall assume no liability for establishing and maintaining the telephone connection. The auction house accepts six telephone bids maximum per object, in the order bidding forms have been received.

7. Purchasing price, buyers premium, taxes

purchasing price is made up of the knock-down price and a buyers premium of 23 %., including value-added tax. Value-added tax is not shown separately on the invoice (Differenzbesteuerung). ("Difference taxing" has been introduced in 2001 and is applicable on second hand objects and antiques from private conseigners. The . is only raised upon the buyers premium.)

2. With objects that are marked as normally taxed, the purchasing price is made up of the knockdown price plus a premium of 19,33 % and the statutory value-added tax of currently 19% or 7% (reduced value-added tax for paintings, drawings, sculptures, ect.)

3. In order to comply with the German Copyright Act (UrhG), the Auctioneer has to pay a levy to the "Verwertungsgesellschaft Bild-Kunst" association on sale proceeds for all original works of fine art incorporated in 1900 (with the exception of photographs, reproductions and serigraphs, and posthumous castings of sculptures). Buyers pay one half of that levy (. % of the award price).

8. Knockdown, transfer of ownership, conditions of payment

purchase price is due with the knockdown and is payable to the auctioneer in cash or by a confirmed cheque, if the buyer is personally present at the auction. In case of buyers who have submitted written or telephonic bids, the amount due is payable upon receipt of the invoice.

of the auctioned property only passes to the buyer when all claims of the auctioneer have been settled in full.

3. Legal tender is the Euro. Payment for purchases may be made in or by cash, confirmed cheque, wire transfer or Credit Card (on request).

4. The auctioneer is not obliged to accept foreign currency. In case of acceptance of foreign currency the buyer bears all decreases and expenses.

5. Due to the excessive pressure on the accounts department during and immediately after the auction, all invoices made out at the time shall be subject to further scrutiny and correction. Errors excepted.

9. Delay of payment, compensation

1. The buyer is obliged to pay the purchase price within two weeks after date of invoice , otherwise he will be in delay. In the event of payment delay the auctioneer is entitled to levy a default surcharge of 1% per month. This excludes any exchange rate losses, losses of interest and costs of legal action.

2. Is the buyer in delay, the auctioneer can after further 7 days demand fulfilment of the purchasing contract or can cancel the purchase and demand compensation due to non-fulfilment. A month after delay the auctioneer is entitled to disclose the identity of the purchaser to the consignor.

3. The auctioneer is entitled to collect in addition to his own claims the conseignor's claim against the buyer in court or out of court.

4. If the auctioneer demands compensation due to non-fulfilment, he is entitled to re-auction the objects at some future point in time. Upon knockdown the rights of the buyer arising from the previous award expire. The buyer is liable for any shortfall, has no claim to any surplus receipts and is not admitted to any further bid.

10. Shipping, transport

1. The buyer is obliged to take receipt of the property items immediately after auction. Auctioned objects shall be handed over only after complete payment has been effected.

2. Upon the buyer's written instruction to the auctioneer concerning dispatch of the object in question, the auctioneer shall organise appropriate transport to the buyer at the buyer's cost and risk.

3. Upon handing over of the property to the buyer or to any person charged with the transport, the risk of fortuitous loss or fortuitous deterioration of the property passes to the buyer simultaneously.

4. The buyer is obliged to take over the property or to give shipping instructions within ten day after date of invoice, otherwise he is in delay.

5. In event of delay with taking over the property the auctioneer is entitled to store the property items at the cost and risk of the purchaser at a default surcharge of 2,5% of the purchase price per month. The buyer will also bear any other or higher costs for storage at a storage company.

11. Final clauses

1. The place of performance and jurisdiction is Dresden, as far as this can be agreed.

2. The law of the Federal Republic of Germany shall apply exclusively. If the buyer is a registered trader or if he has no general legal venue in Germany, the legal venue is Dresden. The UN Convention on Contracts for the International Sale of Goods (CISG) does not apply.

3. Verbal supplementary agreements do not exist.

4. If any part of these Conditions of Sale is for any reason invalid or unenforceable, the rest shall remain valid and enforceable.

5. Sale of objects of the Third Reich will only take place for scientific or educational purposes.


Deutsche Version:

1. Geltung

Die nachfolgenden Bedingungen werden mit der persönlichen, telefonischen, schriftlichen oder elektronischen Teilnahme an der Auktion sowie dem Nach- und Freihandverkauf anerkannt. Die Bedingungen gelten sinngemäß auch für den Nach- und Freihandverkauf.

2. Versteigerung in Kommission, Vorbesichtigung

1. Die Firma Schmidt Kunstauktionen Dresden OHG (im folgenden Auktionshaus genannt) führt die Versteigerung und den Nachverkauf als Kommissionär im eigenen Namen sowie auf freiwilligen Auftrag und für Rechnung des Auftraggebers durch. Ausnahme bildet Eigenware, welche jeweils gesondert gekennzeichnet ist. Ein Anspruch auf Bekanntgabe des Namens des Auftraggebers besteht nicht.

2. Alle zur Versteigerung kommenden Gegenstände können während der angegebenen Vorbesichtigungszeiten vor der Auktion besichtigt und geprüft werden.
In den Geschäftsräumen haftet jeder Besucher für jeden durch ihn verursachten Schaden an den Versteigerungsobjekten bzw. der Einrichtung.

3. Schätzpreise, Beschaffenheit, Gewährleistung

1. Die im Katalog angegebenen Preise sind unverbindliche Schätzpreise und sollen dem Käufer lediglich als Richtlinie für den etwaigen Marktwert des angebotenen Objektes dienen.

2. Die zur Versteigerung gelangenden und im Rahmen der Vorbesichtigung prüfbaren und zu besichtigenden Objekte sind ausnahmslos gebraucht und werden in dem Zustand versteigert, in dem sie sich befinden. In allen Fällen ist der tatsächliche Erhaltungszustand des Objektes zum Zeitpunkt des Zuschlages vereinbarte Beschaffenheit im Sinne der gesetzlichen Bestimmungen.
Das Auktionshaus übernimmt keine Gewährleistung für jedwede schriftliche oder mündliche Beschreibungen oder Abbildungen zu Objekten. Diese dienen nur zur Information des Bieters und stellen keine zugesicherten Eigenschaften dar. Mängel werden im Katalog nur erwähnt, wenn sie nach Auffassung des Auktionshauses den optischen Gesamteindruck oder den Wert des Objektes maßgeblich beeinträchtigen.

3. Das Auktionshaus übernimmt keine Gewähr für die Betriebssicherheit von Objekten, insbesondere nicht für Objekte mit elektrischen Anschlüssen.

4. Zu beanstandende Mängel sind innerhalb von 4 Wochen nach Kaufdatum anzuzeigen. Das Auktionshaus verpflichtet sich, berechtigte Beanstandungen an den Einlieferer weiterleiten.

5. Das Auktionshaus behält sich vor, Angaben über die zu versteigernden Objekte zu berichtigen. Diese Berichtigung erfolgt durch schriftlichen Aushang am Ort der Versteigerung und mündlich durch den Auktionator unmittelbar vor der Versteigerung des einzelnen Objektes. Die berichtigten Angaben treten an die Stelle vorangegangener Beschreibungen.

4. Bieter, Bieternummern

1. Persönlich an der Auktion teilnehmende Bieter können Bieternummern bereits während der Vorbesichtigung bzw. vor Beginn der Auktion erhalten. Dem Auktionshaus unbekannte, persönlich anwesende Kunden werden gebeten, sich unter Vorlage ihres Personalausweises zu legitimieren und gegebenenfalls eine aktuelle Bonitätsbescheinigung ihrer Bank oder ein Bar-Depot zu hinterlegen.

2. Alle Gebote gelten als vom Bieter im eigenen Namen und für eigene Rechnung abgegeben, der Bieter ist persönlich haftbar und haftet auch für die mißbräuchliche Benutzung seiner Bieternummer.

3. Will ein Bieter Gebote im Namen eines Dritten abgeben, so hat er dies 24 Stunden vor Versteigerungsbeginn unter Nennung von Namen und Anschrift des Vertretenen und unter Vorlage einer schriftlichen Vollmacht mitzuteilen. Im Zweifelsfall erwirbt der Bieter in eigenem Namen und auf eigene Rechnung.

5. Durchführung der Versteigerung, Gebote

1. Das Auktionshaus hat das Recht, Nummern des Katalogs zu vereinen, zu trennen, außerhalb der Reihenfolge anzubieten oder zurückzuziehen.

2. Der Aufruf beginnt in der Regel unter dem im Katalog genannten Schätzpreis. Gesteigert wird regelmäßig um zehn Prozent. Das Auktionshaus kann andere Steigerungsraten vorgeben, die für den Bieter verbindlich sind. Der Zuschlag erfolgt nach dreimaligem Aufruf an den Höchstbietenden. Geben mehrere Bieter gleichzeitig ein gleichlautendes Gebot ab, entscheidet das Auktionshaus nach eigenem Ermessen. Bei Uneinigkeiten über das Höchstgebot oder Zuschlag kann das Auktionshaus den Artikel erneut aufrufen. Ein erklärtes Gebot bleibt bis zum Abschluß der Versteigerung über das betreffende Objekt wirksam.

3. Das Auktionshaus kann ohne Angabe von Gründen den Zuschlag verweigern oder unter Vorbehalt erteilen.

4. Gebote, die unter dem Limitpreis liegen, können unter Vorbehalt zugeschlagen werden. Der Bieter bleibt für vier Wochen an sein Gebot gebunden. Genehmigt der Auftraggeber den Vorbehalt nicht bzw. gibt ein anderer Bieter ein Gebot in Höhe des Limits ab, kann das Auktionshaus das Los ohne Rückfragen beim Vorbehaltbieter an den höher Bietenden abgeben.
Ein unter Vorbehalt erteilter Zuschlag wird nur wirksam, wenn das Auktionshaus das Gebot innerhalb eines Monats nach dem Tag der Versteigerung schriftlich durch entsprechende Rechnungslegung bestätigt.

6. Ferngebote

1. Neben der persönlichen Teilnahme an der Auktion können Gebote im Vorfeld schriftlich oder während der Auktion telefonisch abgegeben werden. Dieses muß bis spätestens 22 Uhr am Vorabend der Auktion bei dem Auktionshaus in schriftlicher Form unter Nutzung der bereitgestellten Formulare beantragt werden. Mit Unterzeichnung des Formulars erkennt der Bieter die Versteigerungsbedingungen an.
Der Antrag muß die zu bebietenden Objekte unter Aufführung von Katalognummer und Katalogbezeichnung, dem Maximalgebot bzw. dem Vermerk "telefonisch", benennen. Im Zweifel ist die Katalognummer maßgeblich. Das Auktionshaus übernimmt keine Gewährleistung für die Bearbeitung von Ferngeboten.

2. Schriftliche Gebote sind Maximalgebote und werden von dem Auktionshaus nur mit dem Betrag in Anspruch genommen, der erforderlich ist, um ein anderes abgegebenes Gebot zu überbieten. Gehen mehrere gleich hohe schriftliche Gebote für dasselbe Objekt bei dem Auktionshaus ein, so hat das zuerst eingegangene Gebot Vorrang.

3. Telefonbieter werden vor Aufruf der gewünschten Los-Nummer durch das Auktionshaus angerufen. Das Auktionshaus übernimmt keine Haftung für das Zustandekommen der Telefonleitung.

7. Gebotspreis, Kaufpreis, Aufgeld, Steuern, Abgaben

1. Alle Gebote und Zuschläge sind Netto-Preise, in denen das Aufgeld (Käufer-Provision) sowie ggf. Mehrwertsteuer oder Abgaben nicht enthalten sind.

2. Für die mehrheitlich differenzbesteuerten Lose wird auf den Zuschlagspreis ein Aufgeld von 23 % erhoben, in dem die Mehrwertsteuer enthalten ist. Die Mehrwertsteuer wird nicht ausgewiesen (Differenzbesteuerung).

3. Bei Objekten, die als regelbesteuert gekennzeichnet sind, ist auf den Zuschlagspreis zuzüglich eines Aufgeldes von 19,33% die gesetzliche Umsatzsteuer von 7% (Gemälde, Zeichnungen, Skulpturen, Graphiken, etc.) bzw. 19% (Kunstgewerbe, Möbel, Teppiche, Siebdrucke, Offsets, Photographien, etc.) zu entrichten.

4. Für Objekte, die als folgerechtspflichtig gekennzeichnet sind, wird durch die Verwertungsgesellschaft Bildkunst im Verkaufsfalle eine Folgerechtsabgabe von 4% auf den Netto-Zuschlagspreis erhoben, die dem Käufer zur Hälfte mit 2,0% in Rechnung gestellt wird (§ 26 UrhG, Künstler des 20. Jhd.). Das Auktionshaus ist ggf. berechtigt, Folgerechtsbeiträge nachzufordern.

8. Zuschlag, Eigentumsvorbehalt, Zahlungsbedingungen

1. Mit dem Zuschlag wird der Zuschlagpreis zuzüglich dem Aufgeld und ggf. der MwSt. sowie aller anfallenden Gebühren fällig, wenn der Käufer während der Auktion persönlich anwesend ist. Wurde die Ware durch schriftliches oder telefonisches Gebot erworben, so wird die Forderung mit Zugang der Rechnung fällig.

2. Das Eigentum an den ersteigerten Gegenständen geht erst mit vollständiger Bezahlung des Endpreises auf den Ersteigerer über (Eigentumsvorbehalt). Der Eigentumsvorbehalt erstreckt sich auf sämtliche von demselben Käufer erstandenen Gegenstände und gilt bis zur vollständigen Bezahlung sämtlicher aus dieser und früheren Auktionen entstandenen Forderungen gegen denselben Käufer. Das Auktionshaus macht zugunsten des Auftraggebers bis zur vollständigen Zahlung von seinem Zurückbehaltungsrecht an allen Gegenständen Gebrauch.

3. Zahlungsmittel ist der Euro. Die Zahlung kann in bar, per EC-Karte, Kreditkarte, per bestätigtem Bankscheck, Banküberweisung oder PayPal-Überweisung vorgenommen werden. Schecks werden erfüllungshalber entgegengenommen, ihre Entgegennahme berührt den Eigentumsvorbehalt nicht und die Ware kann in diesem Falle erst nach Eingang des Gegenwertes ausgehändigt werden (frühestens 5 Werktage nach Einreichung des Schecks).

4. Aus Zahlungen entstehende Gebühren, Bankspesen oder Kursverluste aus Zahlungen in ausländischer Währung gehen zu Lasten des Käufers.

5. Während oder unmittelbar nach der Auktion ausgestellte Rechnungen bedürfen der Nachprüfung; Irrtum bleibt insoweit vorbehalten.

9. Zahlungsverzug, Schadensersatz

1. Der Käufer kommt in Zahlungsverzug, wenn er nicht innerhalb von 2 Wochen nach Rechnungsdatum den fälligen Betrag ausgleicht. Vom Eintritt des Verzuges an verzinst sich der Kaufpreis unbeschadet weiterer Schadensersatzansprüche mit 1% pro angefangenem Monat. Der Anspruch auf Ersatz weiterer Schäden oder höherer Kosten, zum Beispiel Währungs- und Zinsverluste oder Kosten der Rechtsverfolgung, bleibt vorbehalten.

2. Befindet sich der Käufer in Verzug, so kann das Auktionshaus wahlweise Erfüllung des Kaufvertrages verlangen oder nach weiteren 7 Tagen vom Vertrag zurücktreten und Schadenersatz verlangen.
Einen Monat nach Eintritt des Verzuges ist das Auktionshaus berechtigt und auf Verlangen des Auftraggebers verpflichtet, diesem Namen und Adreßdaten des Käufers zu nennen.

3. Das Auktionshaus ist berechtigt, neben eigenen auch alle Ansprüche des Auftraggebers gegen den Erwerber gerichtlich oder außergerichtlich geltend zu machen und einzuziehen.

4. Tritt das Auktionshaus vom Vertrag zurück, erlöschen alle Rechte des Käufers am ersteigerten Objekt und das Auktionshaus ist berechtigt, 30 Prozent der Zuschlagsumme als pauschalierten Schadensersatz ohne Nachweis zu fordern. Die Möglichkeit, einen höheren tatsächlichen Schaden geltend zu machen, bleibt davon unberührt.
Das Auktionshaus ist nach Rücktritt vom Vertrag berechtigt, das Objekt in einer neuen Auktion nochmals zu versteigern oder anderweitig an Dritte zu veräußern. Der säumige Käufer haftet dabei für jeglichen Mindererlös gegenüber der früheren Versteigerung sowie für die Kosten der wiederholten Versteigerung in Form eines Abgeldes von 21%. Auf einen etwaigen Mehrerlös hat er keinen Anspruch. Zur Wiederversteigerung wird er nicht zugelassen.

10. Abnahme der ersteigerten Ware / Versand / Transport

1. Der Zuschlag verpflichtet zur Abnahme. Anwesende Käufer sind verpflichtet, die Gegenstände sofort nach der Auktion in Empfang zu nehmen. Die Gegenstände werden grundsätzlich erst nach vollständiger Bezahlung aller vom Käufer geschuldeten Beträge ausgehändigt.

2. Das Auktionshaus organisiert auf schriftlichen Auftrag des Käufers den Versand der Ware auf Kosten und Gefahr des Käufers.

3. Mit der Übergabe der Objekte an den Käufer oder einen Spediteur geht die Gefahr des zufälligen Untergangs oder der zufälligen Verschlechterung auf den Erwerber über. Der Übergabe steht es gleich, wenn der Käufer mit der Abnahme in Verzug gerät.

4. Der Käufer gerät mit der Abnahme in Verzug, wenn die Ware nicht innerhalb von 10 Tagen nach Rechnungsdatum abgeholt bzw. dem Auktionshaus ein schriftlicher Versandauftrag erteilt wird oder wenn der Käufer mit der Zahlung in Verzug gerät.

5. Ab Beginn des Verzuges hat der Käufer die Kosten für Lagerung und Versicherung der Ware in Höhe einer Pauschale von 2,5 % des Zuschlagspreises je angebrochenem Monat zu tragen. Der Anspruch auf die Geltendmachung höherer Kosten oder die Übergabe der Objekte an eine Speditionsfirma zu Lasten des Käufers bleiben vorbehalten.

11. Schlußbestimmungen

1. Erfüllungsort und Gerichtsstand, auch für das Mahnverfahren, ist Dresden, soweit dies gesetzlich zulässig ist. Dies gilt auch für Schadensersatzklagen aus unerlaubter Handlung, Scheck- und Wechselklagen und wenn der Auftraggeber oder Käufer im Geltungsbereich der deutschen Gesetze keinen Sitz hat oder sein Aufenthalt zum Zeitpunkt der Klageerhebung nicht bekannt ist.

2. Der Versteigerungsvertrag unterliegt deutschem Recht. Das Einheitliche Recht über den internationalen Kauf beweglicher Sachen (EKG) findet keine Anwendung, das Einheitliche Gesetz über den Abschluß von internationalen Kaufverträgen über bewegliche Sachen (EAG) und das UN-Abkommen über Verträge des internationalen Warenkaufs (CISG) finden keine Anwendung.

3. Mündliche Nebenabreden bestehen nicht. Änderungen und Ergänzungen dieser Auftragsbedingungen bedürfen zu ihrer Gültigkeit der Schriftform.

4. Sollte eine der vorstehenden Versteigerungsbedingungen unwirksam sein oder werden, so tritt an ihre Stelle eine Regelung, die dem Sinn und insbesondere dem wirtschaftlichen Zweck der unwirksamen Bestimmung entspricht; die Wirksamkeit der übrigen Versteigerungsbedingungen wird dadurch nicht berührt.

5. Die Versteigerung von Objekten des Dritten Reiches erfolgen ausschließlich zur staatsbürgerlichen Aufklärung, zu Kunst-, Wissenschafts-, Forschungs- oder Lehrzwecken bezüglich historischer Vorgänge.

Outside his work, he has a broad range of academic, cultural and public service interests. He is a regular swimmer, mountain walker and an enthusiastic participant in the Engadin Ski Marathon. Klaus and Hilde married in 1971. They have two children and two grandchildren.
Find showtimes, watch trailers, browse photos, track your Watchlist and rate your favorite movies and TV shows on your phone or tablet!
Klaus worked on the soundtrack for The Promise for almost 6 months. The song which can be heard in the movie's end credits is an ancient folk song in China, and very few people can still sing it. For that, Klaus traveled almost two weeks in China to find someone who was able to sing the whole folk song in order to rearrange it for the score.
KLAUS SCHULZE is a Progressive Electronic / Progressive Rock artist from Germany. This page includes KLAUS SCHULZE 's : biography, official website, pictures, videos ...
This configuration of the Klaus Nomi band performed at Manhattan clubs, including several performances at Max's Kansas City , Danceteria and Hurrah.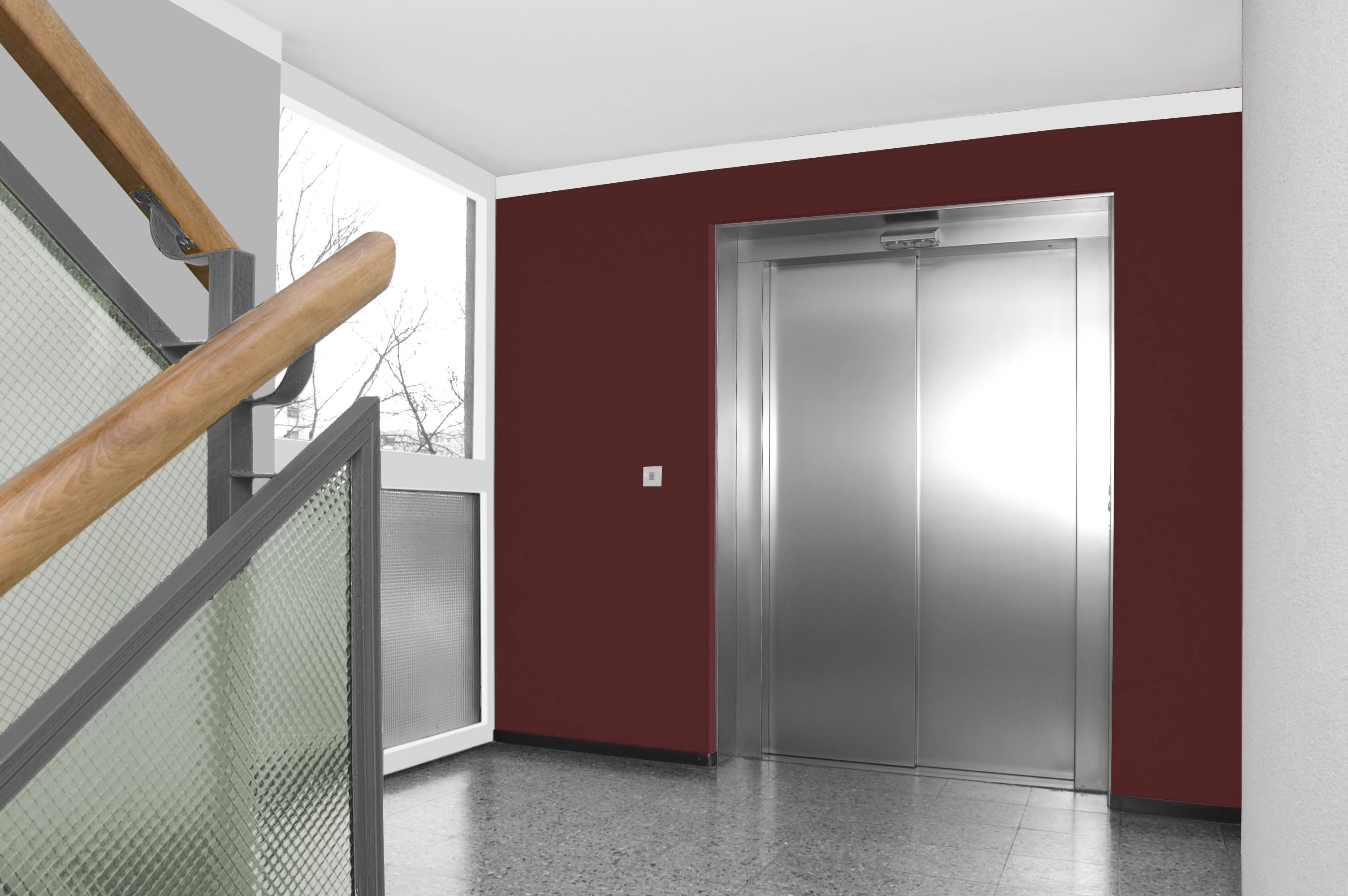 bo.region-odenwald.info